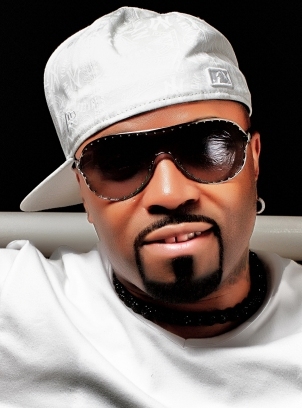 BIO
Teddy Riley, Grammy/Multi-Platinum Music Producer/Composer/Arranger/Songwriter and Recording Artist, has one of the most intriguing legacies in the music industry. To date he has more than 600 credits to his name.
In late 1987, the dawn of a brand new genre called New Jack Swing was created by Teddy Riley with the No.1 R&B Billboard smash hit LP "Make it Last" by Keith Sweat selling over 3 million copies. During the era of New Jack Swing, Riley composed, produced and/or wrote Billboard chart topping, award winning RIAA certified hits and LP's for his Multi-Platinum R&B group Guy, Bobby Brown, SWV, Mary J. Blige, Patti Labelle, Whitney Houston, Jay-Z, Snoop Dogg, Mase, NSYNC, K Ci- & Jo Jo, Robin Thicke, Boys II Men, Brittney Spears, Lady Gaga, and many more.
23 year old Teddy Riley Produced the "Dangerous" LP by Michael Jackson which sold more than 32 million copies worldwide, debuted at No.1 on Billboard 200, remained on the Billboard 200 chart 117 weeks and he also won a Grammy for Best Engineered Album Non-Classical. This was the most successful New Jack Swing album of all times. Riley also produced four songs on the "Invincible" LP by Michael Jackson in 2001.
Teddy Riley is currently working feverishly in his Atlanta studio preparing to release a one of a kind new 2013 BS2 (Blackstreet 2) LP. A Proclamation created by the Atlanta City Council, the Mayor and other officials for 25 years was recently presented to him in honor of his major contributions to the music industry.